Equipment
Sales & Rentals
Popular Categories:
Equipment For Sale (view all):
Equipment For Rent (view all):
Equipment
Service & Support
Popular Categories:
All service and support offerings:
Product Support • Heavy Fabrication / Machining •  Machine Rebuilds • Service Contracts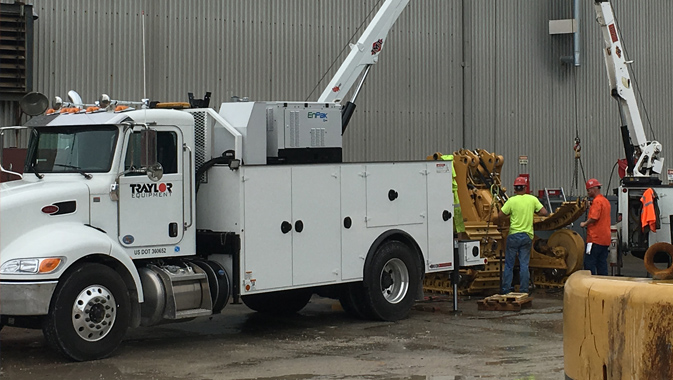 Since the founding of Traylor Bros., Inc. in 1946, The Traylor family has understood it takes quality people and equipment to support their work requirements. Today our Equipment Service and Support Team consist of highly trained personnel that are accustom to working on a wide range of specialized equipment and heavy fabrication utilized in Marine, Underground, Mining, and Land based construction projects. The team is available not only to Traylor Bros. projects but also others surrounding the Evansville, IN area that may need assistance from time to time. Please let us know if we may be of future assistance to your company.